Get in touch with DeLaMar Theater
The DeLaMar Theater, in the heart of Amsterdam, is a special and popular location for all possible business events. The two beautiful theatre auditoriums and various ambience-filled foyers are excellently suited for any business event!
For every event the exceptional building and theatre together with the superb hospitality and flexibility and our skilled service team are sure to provide you with a unique and unforgettable experience. Complete arrangements including among professional catering fully tailored to your requirements and technology among other things are possible for groups of 10 to 1550 people, without costs afterwards.
The theatre is easily accessible by car as well as by public transport and there are sufficient parking facilities within walking distance of the theatre with a 33% discount on your parking costs. Besides that there is free WIFI in the entire theatre.
It is also possible to book a festive theatre arrangement for an unforgettable evening.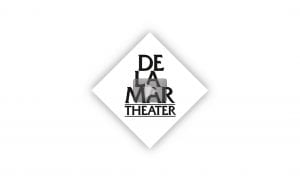 Facts
Audio Visual
Catering
Furniture
Free Wifi
Airconditioning
Heating
Cooling
Boat dock
Bus stop on walking distance
Tram stop on walking distance
Parking
Official wedding location
Accessibility for the disabled