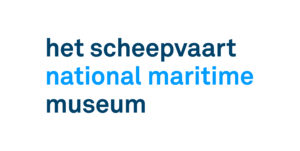 Beautiful rooms, great service and a unique location on the water in the centre of Amsterdam: The National Maritime Museum offers a stunning setting for business and social events.e eeuw werd gebouwd als pakhuis van de Admiraliteit van Amsterdam, is nu, 350 jaar later een zeer gewilde locatie voor grote en kleine gezelschappen. Verschillende ruimtes bieden ongekende mogelijkheden voor inspirerende bijeenkomsten in een stijlvol decor.
Alles onder één dak
This magnificent venue was built during the Dutch Golden Age as a warehouse for the Admiralty of Amsterdam and now, 350 years later, it is a highly popular location for large and small events. To this day, the renovated Arsenal is an impressive symbol of how important the sea and sea trade is for the history of Dutch culture. – Dine under the starry sky – Arrive by boat – View over the Oosterdokwater – Dutch Cuisine – Excellent hospitality.
Wij denken graag met u mee over de invulling van uw evenement. Van programma en techniek tot aan catering en activiteit. Indien gewenst kunnen wij u volledig ontzorgen. Graag gaan wij met u in gesprek over de mogelijkheden.