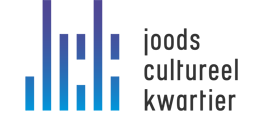 Are you looking for a unique location for your meeting, workshop or reception? The Jewish Cultural Quarter (JCQ) has different rooms available to rent, each with its own function and atmosphere. Together we will make your event a success. With your input, we will gladly arrange the catering, provide a tour or do anything else to take care of your wishes. We offer a range of packages that can be booked for lunch, drinks or dinner.
Portuguese Synagogue
The main building originates from 1675 and still serves an important role as a house of worship. The synagogue breathes the atmosphere of the Dutch Golden Age. The interior is authentic; there is no heating or lighting, and during events the building is lit by almost a thousand candles. You can rent this location for ceremonies, lectures and instrument concerts.
Cabana
The Cabane (sukkah) is an enchanting room in the side buildings of the Portuguese Synagogue, decorated by artist Eli Content. It is the perfect room for smaller receptions and gatherings.
Ma'amad
The Ma'amad is the historical regent room in the Portuguese Synagogue. This administrative room has a stately appearance and is suitable for meetings, receptions or dinners.
Foyer
In the middle of all the wealth and beauty of the treasure chambers lies an attractive film room. The authentic appearance of it will transport you back to the seventeenth century. The space is very suitable for receptions and dinners, but also for lectures, meetings and film screenings.
Safra binnenplaats
The seventeenth-century courtyard was originally used as a walking area for adults and a safe area for children to play. Now, you can organise a private reception for up to 400 people. Because the courtyard is in the open air, you can rent a shelter.
Wintersnoge
The Wintersnoge is a heated and charming space where services are held during the winter months. It is a great location for intimate ceremonies and lectures.